Retro Swim Trunks:
The Avalon Malibu
A nod to 60's California Surf Culture
Shop All Avalon Malibu Retro Swim Trunks
The Avalon Malibu are a retro-inspired swim trunk for men. We took inspiration from retro-California surf culture and used innovative, new age fabrics to deliver the ultimate men's retro swim trunk. The Avalon Malibu use a two-tone color block design and short in length – with outseam length at 15″ and inseams ranging from 4.5-5″. The Malibu Retro Swim Trunk is cut from a premium marine grade nylon/spandex blend that has 4X stretch, quick-dry and moisture wicking properties. The Malibu's can act as a transitional short that will even pair great for a night out.
Check out the collection of Malibu Men's Retro Swim Trunks below
The Best in Men's Swimwear
As a designer, our primary focus is on style and fit – delivering well-tailored, form fitting products. We parlay this with some of the finest quality materials and manufacturing processes to deliver premium quality goods at fair prices. At our foundation, we take a minimalist approach while paying superb attention to the smallest details. Our simple yet aesthetically pleasing designs deliver sustainability through quality and timeless styles.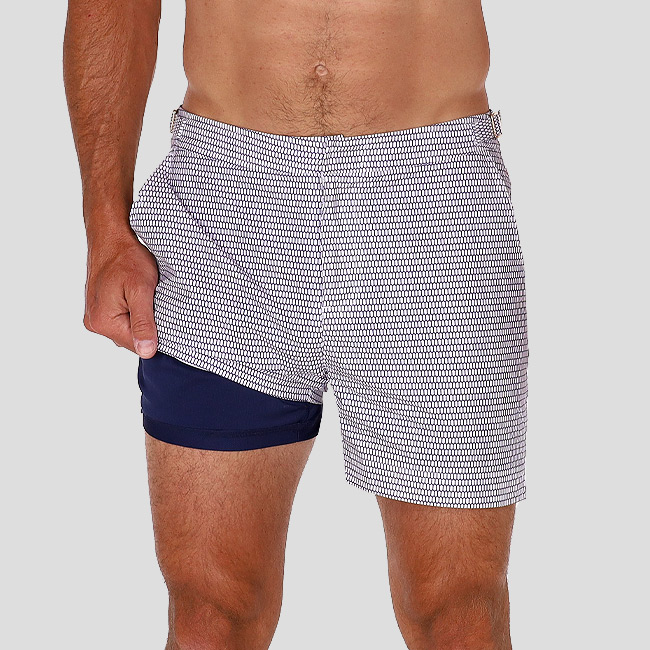 Avalon is committed to delivering high-quality, expertly tailored swimwear to keep you looking your best.