Swim Trunks with Compression Liner: Avalon Maverick's
Featuring an Anti-Chafe 2-in-1 Liner
Shop Avalon Mavericks Swim Trunks with Compression Liner
The Maverick's are a 2-in-1 compression lined swim trunk with built-in, ultra-soft, fast dry compression liner. The liner is cut from an ultra-soft, marine grade spandex that will eliminate chaffing and provide all-day comfort. Maverick's are tailored to perfection, providing ample leg room without being baggy. Inseams range from 3.5-4.7 inches providing an above the knee cut that will sit mid-thigh. Get yourself into a pair of Avalon Mavericks to feel the compression liner all day comfort.
The Best in Men's Swimwear
As a designer, our primary focus is on style and fit – delivering well-tailored, form fitting products. We parlay this with some of the finest quality materials and manufacturing processes to deliver premium quality goods at fair prices. At our foundation, we take a minimalist approach while paying superb attention to the smallest details. Our simple yet aesthetically pleasing designs deliver sustainability through quality and timeless styles.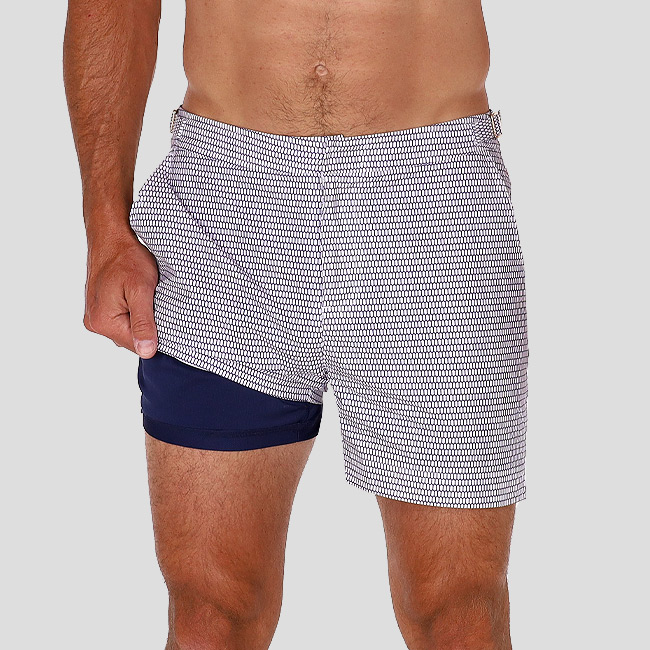 Avalon is committed to delivering high-quality, expertly tailored swimwear to keep you looking your best.