Men's Short Board Shorts:
Avalon Rincon
Tailored, Slim-fitting board shorts
Shop the Rincon Short Board Shorts Collection
The Avalon Rincon Short Board Shorts measure 15″ in length and sport a 5″ inseam as to sit mid-thigh, above the knee. The Rincon's are tailored for athletic body types and will feature a slim-fit leg. These short length board shorts are cut from a premium marine grade nylon/spandex blend that features both quick-dry and moisture wicking. We've built-in 4X stretch along with an ultra-soft inner brief liner that will eliminate chafe. These board shorts are designed to help you look your best and will easily transition from sea to land.
Check out the collection of Rincon Men's Rincon Short Board Shorts below
The Best in Men's Swimwear
As a designer, our primary focus is on style and fit – delivering well-tailored, form fitting products. We parlay this with some of the finest quality materials and manufacturing processes to deliver premium quality goods at fair prices. At our foundation, we take a minimalist approach while paying superb attention to the smallest details. Our simple yet aesthetically pleasing designs deliver sustainability through quality and timeless styles.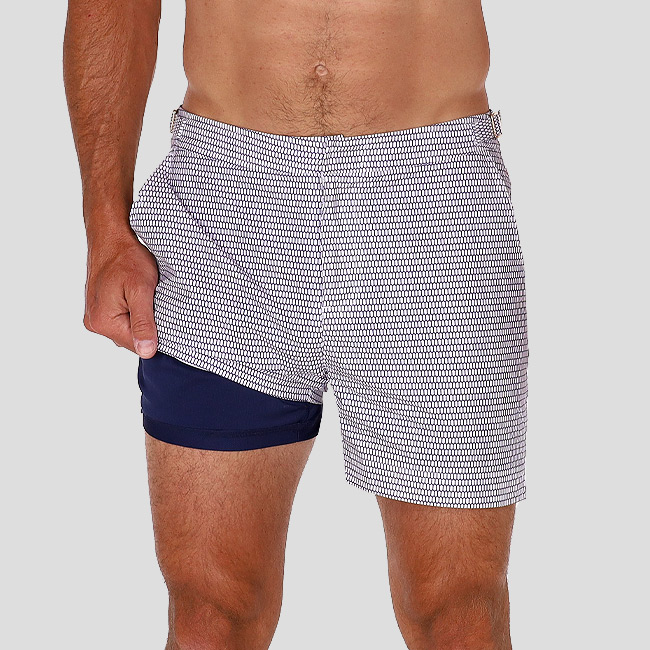 Avalon is committed to delivering high-quality, expertly tailored swimwear to keep you looking your best.